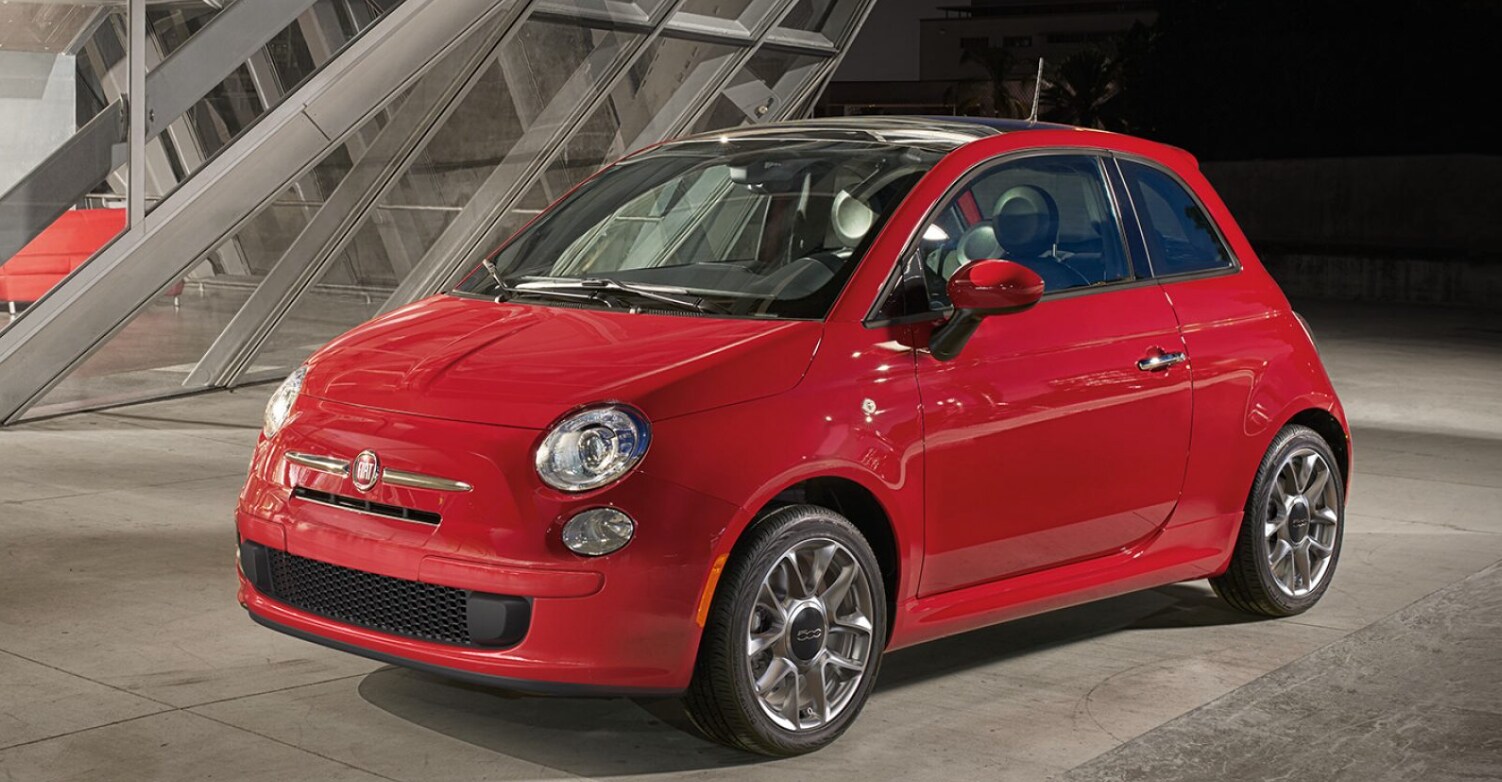 The Fiat 500's stylish exterior design draws you in. Then you discover its well kept secret-the surprisingly spacious interior. The innovative FIAT 500 makes this fun-sized ride a thrill to drive.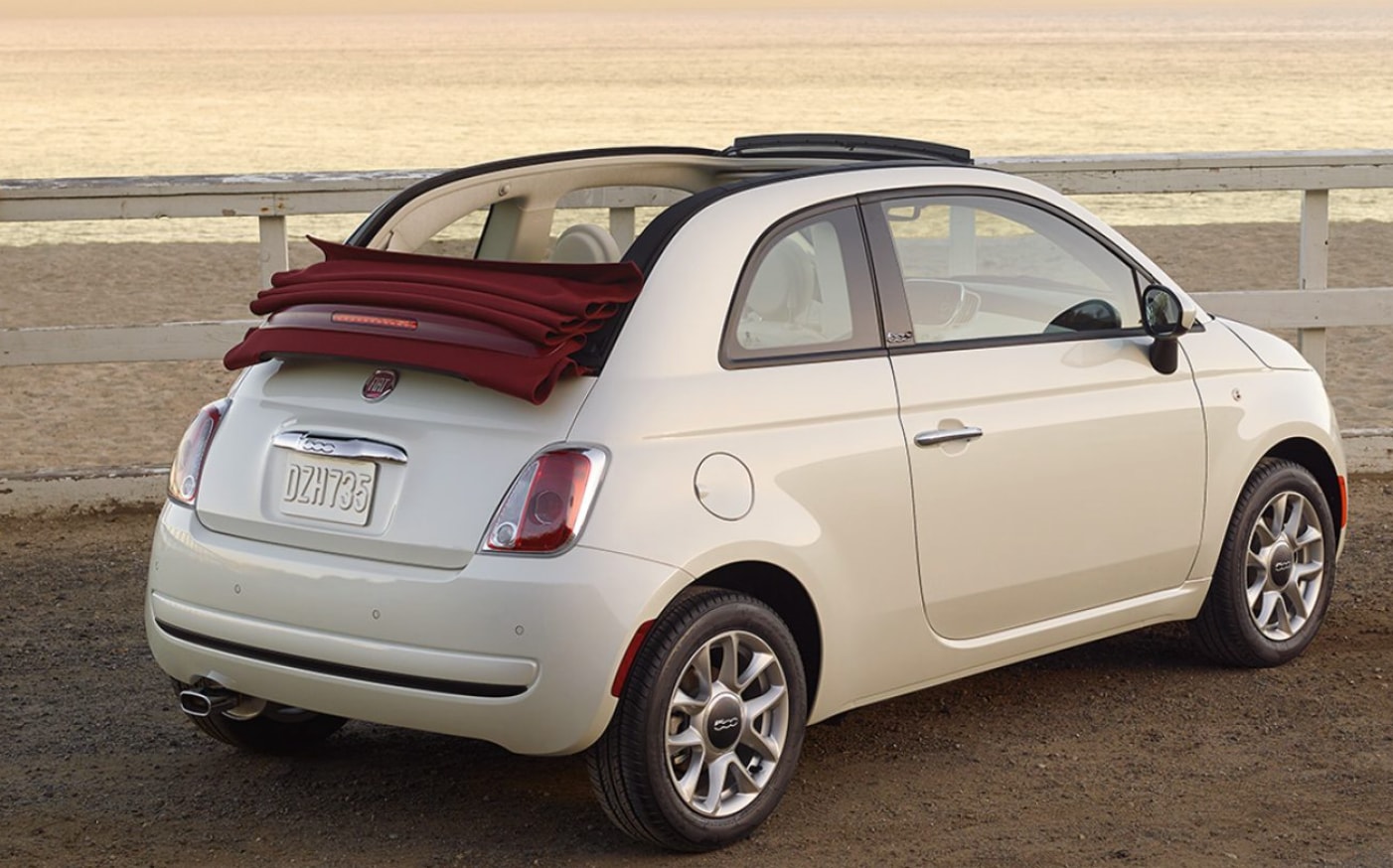 For open-air excitement, choose the Fiat 500c, the most affordable convertible in America. The power-retractable soft top has four preset positions. The soft top offers a full range of stopping points from just slightly open to fully dropped.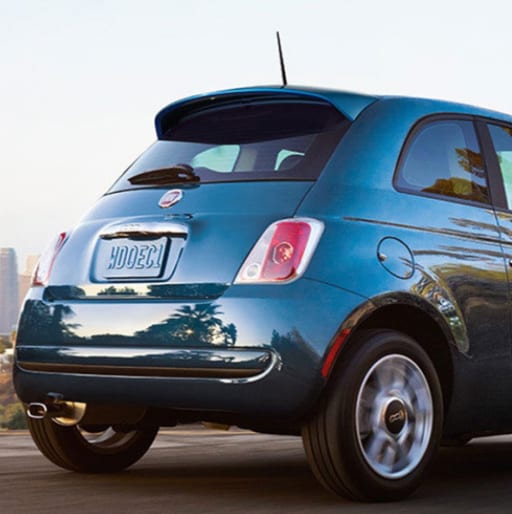 The Fiat 500 features an available liftgate-mounted spoiler that helps improve aerodynamics.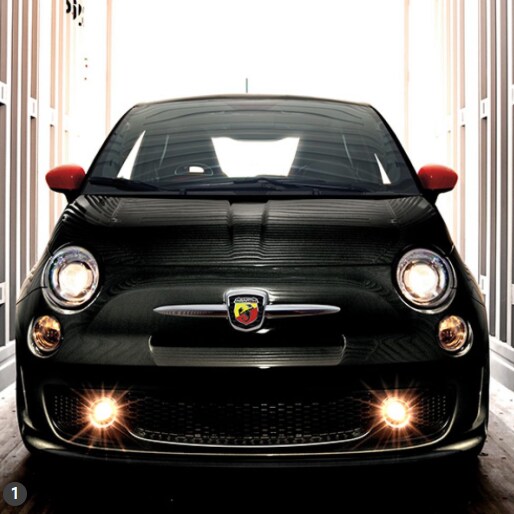 The exterior design of the Fiat 500 was created to thrill. With the amped-up blacked-out accent on the front fascia, we've made sure it does just that.